Patriot One
Mutual Safe and Security Group to become latest reseller of concealed weapons detection system
Patriot One Technologies Inc. developer of a revolutionary concealed weapons detection system, is pleased to announce it has entered into both a reseller licensing agreement and purchase order for an initial sale in the amount of US$500,000 with Mutual Safes International Pty Ltd. of Pretoria, South Africa.
Patriot One aims to directly address the very real and growing Active Threat phenomena which has become a significant force for shaping research in weapons detection. Since the 1970's many parts of the world have experienced ongoing increases in acts of international terrorism, with increasing numbers of domestic Active Shooter incidents occurring with disturbing frequency. In response, Patriot One and a respected university led research team have developed the basis for portable devices and software solutions to assist military and civilian security personnel in the detection of concealed weapons. The technology, which is intended to be placed in key access points, utilizes radio wave emissions to safely target, identify and notify of concealed threat potential through software recognition of specific wavelength patterns. Early warning is the key to effective deployment of timely countermeasures, and Patriot One is commercializing its PATSCAN™ CMR technology as an automated alert system capable of covertly screening moving individuals for on-body concealed weapons (handguns, knives, grenades, explosive vests, etc.)
Patriot One Technologies is commercially developing a new COVERT
technology to detect concealed weapons utilizing a novel radar device and
advanced software technology
First cost-effective solution for Active Shooter prevention available today.
Developed through NATO funded project at McMaster University.
7 years in development. Rights to develop, license, manufacture and market
worldwide.
Stand-off detection on moving targets with a "cognitive" ability to learn and
identify new threats
Strong management team
Partnered With Ridge Global – Strategic Advisor; Ridge Global was founded by
Tom Ridge, the first U.S. Secretary of Homeland Security
Diversified customer base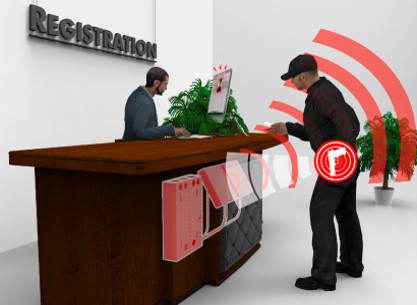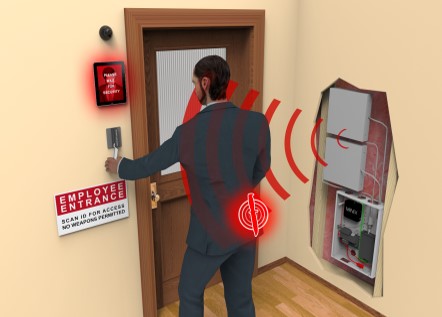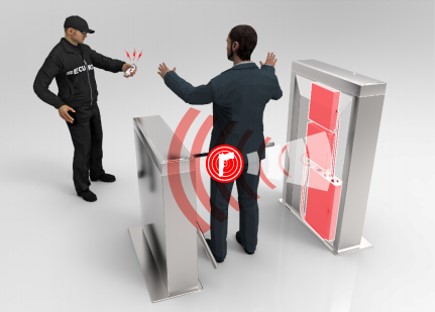 If you would like to receive more information about the Patriot One weapons detection system, please fill out the form below and we will get back to you as soon as possible